Data Protection Trustmark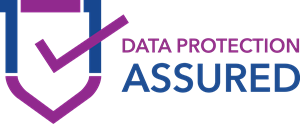 The PDPC and Info-Communications Media Development Authority (IMDA) developed the Data Protection Trustmark (DPTM) Certification to help your organisation demonstrate compliance with the PDPA.
Adapted from the PDPA and international benchmarks and best practices, the DPTM will be a visible indicator that your organisation adopts sound data protection practices. It helps strengthen trust with your customers, business partners and regulators to increase business competitiveness.
Getting the certification would benefit your organisation in the following ways:
DPTM can be an accountability tool to demonstrate to your customers, business partners and regulator that your organisation adopts responsible data protection practices to manage personal data.
Data intermediaries/third parties that are DPTM-certified can assure their clients of their responsible data protection policies and practices.
DPTM may serve as a mitigating factor against enforcement action in the event of a data breach. In addition, under the PDPC's Active Enforcement Framework, the PDPC and/or the DPTM-certified organisation that is able to demonstrate accountable data protection practices, may initiate an undertaking process.
The certification scheme is administered by the Info-communications Media Development Authority (IMDA). For more information on the certification and how to apply, please visit the IMDA website.