Privacy Awareness Week (7-11 May) 2018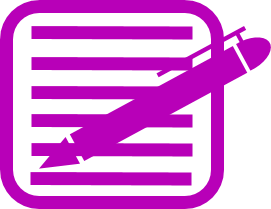 DATA PROTECTION: FROM PRINCIPLES TO PRACTICE
The PDPC is marking the second week of May 2018 as Privacy Awareness Week (PAW) in Singapore. An initiative by the Asia Pacific Privacy Authorities (APPA), PAW is held annually by its members to promote awareness of privacy and personal data protection issues.
This year's theme "Data Protection: From Principles to Practice" underlines the importance and continual need for organisations to re-assess and make changes in their approach towards their systems, policies, culture and practices, to ensure the robustness of their data protection architecture and implementation.
What does it mean to you?
At work, you can adopt basic data protection practices for daily operational activities. It could be as simple as checking your emails to ensure there is no unnecessary personal data contained within before sending out.
Take this opportunity to reflect on your personal data protection habits too, and pick up easy tips to better protect your personal data!
EVENTS
The PDPC is pleased to participate in a suite of events organised especially for industry during the week.
8 May

Roundtable discussion on the PDPA
with Singapore Academy of Law

This roundtable discussion is an opportunity for legal practitioners, in-house counsel and others involved in advising on the PDPA to engage with the regulators in an active discussion on issues arising from the PDPA.

9 May

From Principles to Practice: In Conversation with PDPC Commissioner
by Apple Inc

A sharing of ideas that put data protection principles into practice, this event sees the PDPC's Commissioner sharing alongside industry leaders from Singtel Group, Singapore Academy of Law and Apple in an exclusive panel session.

11 May

Corporate Service Providers (CSPs) Conference 2018
by Chartered Secretaries Institute of Singapore

This conference provides the opportunity for corporate secretaries, directors, managers and partners of CSPs to forge new relationships that maximize the collective impact of the latest technology, best practices and updates on the changes and development in legislation.
RESOURCES

How do you put principles into practice? The PDPC has developed some resources to help organisations and employees.

Guide on Printing Processes for Organisations
This new guide aims to assist organisations and print vendors to put in place adequate measures in its printing processes to protect the personal data in their possession and/or control.

DPMP and DPIA Guides
Published by the PDPC last year, these guides provide guidance and encourage accountability in personal data management. Access them here.
Posters
Little reminders to help employees cultivate good data protection practices when e-mailing, disposing of documents and posting mail out.

Click on each poster to view in full size and download.
Screensaver
Reminder to employees to practise safe e-mailing habits. Download it here.