Accountability Within Industry
Overview
Accountability practices have enabled the development and implementation of several initiatives, including data protection certifications, to support commerce between or with accountable organisations.
Data Protection Trustmark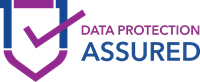 Organisations can demonstrate accountable data protection policies and practices through the IMDA's Data Protection Trustmark (DPTM) certification. The DPTM certification which provides third party validation of an organisation's data protection standard, is a way to demonstrate compliance with the PDPA. It provides greater assurance to customers and business partners that the organisation has robust policies and practices in place to safeguard their personal data. The DPTM certification also serves as a visible indicator to organisations who require business partners or suppliers to adhere to an independently verified standard in their data protection practices, for example when procuring services that handle large volumes of personal data.
Find out more here.
APEC Cross Border Privacy Rules and Privacy Recognition for Processors Systems


Singapore is one of the participants of the APEC Cross Border Privacy Rules (CBPR) and Privacy Recognition for Processors (PRP) Systems, which comprise a set of APEC-approved requirements developed based on the APEC Privacy Framework. Organisations certified under the APEC CPBR and PRP Systems can build trust and confidence with their customers, business partners and regulator by demonstrating a high commitment to data protection. The APEC CBPR and PRP Systems establish a network of accountable organisations in participating APEC economies in order to facilitate trusted and seamless cross border flow of data in the digital economy.
Find out more
here
.