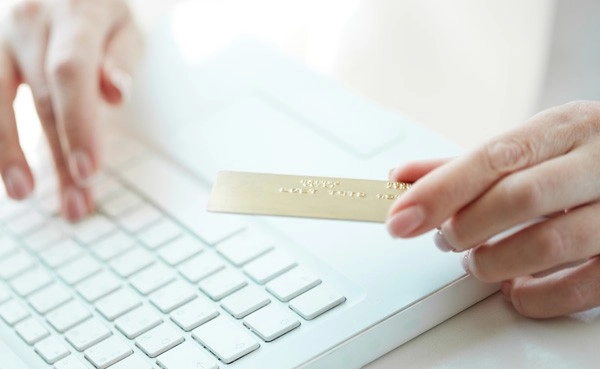 The biggest challenge came in convincing the customers.
Retail
In the retail sector, NRIC particulars are often captured when customers register for loyalty membership, purchase or redeem vouchers, or fill in survey forms, or claim lucky draw prizes.
That has changed for many. Retail businesses such as Popular Holdings no longer collects NRIC numbers unless the circumstance warrants the need to accurately prove the customer's identity. One practice that it has changed from the past is the procedure for claiming lucky draw prizes. Instead of collecting the winners' full NRIC numbers, Popular Holdings will now only request for their NRIC to verify against the partial NRIC number that was provided by the participants when joining the lucky draws.
"Based on feedback, many of them found it more convenient to use their NRIC to verify their membership status."
To tackle this, Popular Holdings ensured that proper training is given to all its service staff across different touch points, so that they can help to educate customers that the changes are important to protect their personal data.
"An organisation that goes the extra mile to understand their customers' perspectives and address their concerns will earn trust in the long run and build a stronger relationship," said Mr Cham.
For Far East Organization's Retail Business Group which manages the ShopFarEast Rewards Programme, personal data is collected through the programme's mobile application, website and shopping mall concierge counters when new members sign up.
We appreciate that there is no room for complacency when it comes to PDPA compliance and being prepared against cyber risk. Since the announcement of the new guidelines on the use of NRIC numbers, we have taken steps to remove all members' NRICs from our database as well as cease further collection of identification numbers from new members. The main identifier for members of ShopFarEast is now mobile numbers.
For CapitaStar, CapitaLand's multi-mall, multi-store rewards programme with more than 970,000 members in Singapore, communications about the phasing out of NRIC usage started early, said Mr Reuben Yong, Head of Retail Coalition, CapitaLand Singapore. In October 2018, about a month after the new guidelines were first announced, CapitaStar started reaching out to their members about the upcoming changes and gave them the option of using their mobile number for registration.
With effect from 8 January 2019, the program ceased using NRIC numbers as the primary identifier and stopped collecting NRIC numbers when customers participated in the malls' activities.
By 1 July 2019, CapitaStar would have instituted the use of mobile numbers as the login ID and deployed QR code scanners at its counters to scan members' QR code found within the CapitaStar app. This was to help keep its customer's mobile numbers confidential and speed up the customer service process.
For CapitaVoucher, another consumer product of CapitaLand, partial NRIC/ID numbers will still be collected for all corporate sales/redemptions and counter sales to individuals for amounts above S$10,000. This is in line with directives from the Monetary Authority of Singapore, which are intended to address issues such as money laundering and terrorism financing.
At the back end, CapitaStar's systems were updated to enable the registration and identification of CapitaStar members without the use of NRIC. Where NRIC had to be captured, for example to log in high transaction amounts for CapitaVoucher, the data was partially masked. Other than these exceptions, all NRIC data was expunged from its database and all communications, backend systems and reports no longer carried NRIC information.
In carrying out these changes, the main challenge that CapitaStar faced lay in balancing customer experience and complying with the new regulations.
A special project team was formed to work closely with its in-house Data Protection Officer to ensure compliance. The team is responsible for educating internal and external stakeholders through active communication, revamping the internal processes and ultimately delivering a seamless customer experience.
"Ensure there are sufficient communication channels with clear and consistent messaging to inform and give assurance to consumers about the change," said Mr Yong. "Customers usually welcome positive changes that are made to protect them".